Need Help?
Have a question about our school?
Click here to
Ask AoPS Academy!
Our Team
Our Founders
Richard Rusczyk
Art of Problem Solving was founded by Richard Rusczyk in 2003 to create interactive educational opportunities for avid math students. Richard is the author or a co-author of 7 AoPS textbooks and a past Director of the USA Mathematical Talent Search. He was a participant in National MATHCOUNTS, a three-time participant in the Math Olympiad Summer Program, and a USA Mathematical Olympiad winner (1989). He received the World Federation of National Mathematics Competitions Paul Erdös Award in 2014. He graduated from Princeton University in 1993, and worked as a bond trader for D.E. Shaw & Company for four years. AoPS marks Richard's return to his vocation - educating motivated students.
Glen Dawson
Glen Dawson is the National Director of AoPS Academy. In 2014, Glen founded a learning center in Morrisville, North Carolina, that two years later became the first AoPS Academy campus. He has experience as a college math professor, statistician, and expert SAS programmer. He has been a professional math tutor for many years, and specializes in training academically-advanced and high-performing math students. Glen is a graduate of Duke University and holds a graduate degree in statistics from Boston University.
David Patrick
Dave joined AoPS in 2004. He is the author or a co-author of 4 AoPS textbooks. Dave earned the sole perfect score on the American High School Mathematics Examination (AHSME) in 1988 and was a USA Mathematical Olympiad winner that year. He attended the Research Science Institute (RSI) in 1987, and the Math Olympiad Summer Program in 1988, where he first met fellow student Richard Rusczyk. He also finished in the top 10 on the Putnam exam in 1991. Dave graduated from Carnegie Mellon in 1992 with a BS in Mathematics/Computer Science and an MS in Mathematics. He went on to earn his Ph.D. in mathematics from MIT in 1997. He was an acting Assistant Professor at the University of Washington from 1997 to 2001. Dave is originally from Western New York and is an alumnus of the SUNY Buffalo Gifted Math Program.
Management Staff
Interested in joining our team? Click here to learn more!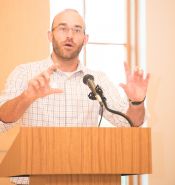 Sean Russom - Campus Director
Sean is the AoPS Academy Regional Director for the Vienna, Gaithersburg, and Princeton campuses, as well as AoPS Academy Vienna's Campus Director. He is an experienced teacher of gifted children at both the middle- and high-school levels. Sean holds a degree in math from the University of North Carolina. In addition to having been a successful MATHCOUNTS coach, he also designed the Algebra 1 curriculum for the high school where he used to teach in North Carolina. A talented manager and experienced teaching professional, Sean loves spending his spare time creating challenging math problems for advanced students.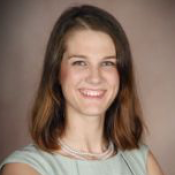 Dr. Roseanna Gossmann - Assistant Campus Director
Roseanna is the Assistant Director for Mathematics at AoPS Academy Vienna. She has a PhD in mathematics from Tulane University in New Orleans, where she taught and tutored university students in math and statistics, and conducted mathematical research focusing on computational biofluid dynamics as part of a National Science Foundation Research Training Group. As an undergraduate, she studied mathematics, biology, and education, graduating summa cum laude from Mills College in Oakland, California. She is a passionate math educator and has taught high-school math and biology, guided young learners at various math circles, and facilitated STEM education events.
Dr. Leigha McReynolds - Language Arts Department Chair
Leigha is the Language Arts Department Chair for AoPS Academy Vienna. She has a PhD in English literature from The George Washington University, and spends the academic year teaching first-year writing at American University and NOVA. She has also taught writing and literature for GWU. In the summers, Leigha is an administrator for an academic summer camp for students grades three through nine, whose courses in reading and writing she designed. Leigha also actively presents and publishes her research on Victorian novels, contemporary science fiction and fantasy, and the teaching of writing. In her spare time, she enjoys competitive ballroom dance.
Instructors
Interested in joining our team? Click here to learn more!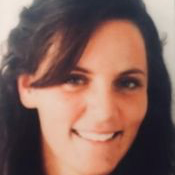 Jessica Abshire
Jessica is an experienced teacher who has worked with young students and adult learners all over the world. Her degree is in elementary and middle school education, and she has extensive experience in the areas of special needs, early childhood, and learning disabilities. Jessica has taught in private and public schools in Indiana, Hawaii, and Washington, D.C., as well as in India and in Kosovo, where she spent two years as a Peace Corps volunteer, teaching English and mentoring fellow teachers. Currently working on an MPS in public relations and corporate communications, Jessica also teaches in D.C. Outside of the classroom, Jessica speaks Albanian and enjoys long runs, reading, and learning about different cultures.
Dr. Vargha Azad
Dr. Azad's mathematical talents led her to obtain a PhD in economics from George Washington University. She has taught at Johns Hopkins University and Potomac College, and also served as lead mathematics professor for Strayer University. Dr. Azad has taught mathematics, finance, statistics, and economics for over 20 years in the DC Metro Area, in addition to serving as a key financial advisor to the World Bank, where she has been involved in many important decisions impacting global finance.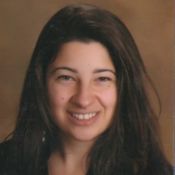 Vanessa Baer
Vanessa teaches language arts at AoPS Academy Vienna. She earned her JD from George Mason University and her BA in philosophy from Dartmouth College. She also tutors students from elementary school through college in liberal arts subjects from philosophy to writing and critical thinking. Vanessa is currently at work on a book designed to introduce formal logic and argumentation to elementary-school students. In her spare time, she plays competitive racquetball and renovates the 1800s farmhouse that she shares with her husband.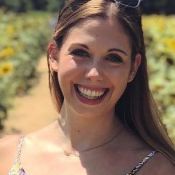 Katherine Carroll
Language arts instructor Katherine has taught in local public schools as well as abroad in South Africa. She holds a BS and an MAT from James Madison University, where she studied elementary education, and has extensive experience with early childhood education, special needs, and learning disabilities. When she isn't teaching, Katherine enjoys playing soccer, watching football, coaching, and learning about other cultures through her travels. She is excited to join AoPS Academy's students in asking questions and discovering new knowledge.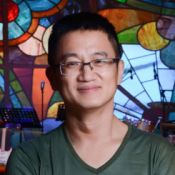 Dr. Huaizhang Deng
Huaizhang earned an undergraduate degree in physics from Peking University, and went on to earn a PhD in particle physics from Yale University. After his love of mathematics was sparked in middle school, in high school he participated in both the Physics and Mathematics Olympiads, taking fourth place in Physics and eighth place in Mathematics for his home province. After graduating from Yale, Huaizhang worked as part of the particle physics experiment at the Sudbury Neutrino Observatory that received the Nobel Prize in Physics in 2015. Currently, he is a quantitative hedge fund manager who develops mathematically sophisticated investment strategies for pension funds and university endowments. Huaizhang is very proud that his mathematics knowledge helps ordinary pensioners enjoy their retirement and helps talented students fund their studies. He is excited to join AoPS Academy and hopes he can instill love and knowledge of mathematics to young students.
Dr. Hany Eldeib
Dr. Eldeib has always loved mathematics. He has extensive experience teaching students of all ages, from younger children up to college students at George Mason University where he has taught many classes. Dr. Eldeib has his PhD in systems engineering from the University of Virginia. He has used his extensive knowledge of mathematics to train many of his clients in the satellite communications industry, while at the same time teaching college courses and tutoring his own very talented children.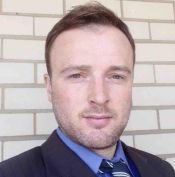 Dr. Colm Everard
Dr. Colm Everard earned a PhD in biosystems engineering as well as an undergraduate degree in statistics from University College, Dublin in Ireland. He has experience teaching science and engineering at both the graduate and undergraduate levels. Dr. Everard also has over a decade of industry experience working as an engineer and statistician.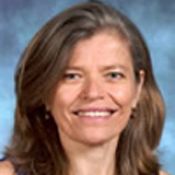 Dr. Alessandra King
Alessandra is an astrophysicist by training, with a PhD in physics from the University of Milan. She has over 15 years of experience teaching mathematics at several local schools. She was Director of the Mathematics department at Green Hedges School in Vienna, VA for over 7 years, and currently teaches middle and high school level mathematics at Holton-Arms School in Bethesda.
Mary Lee
Ms. Lee's BS is in chemistry and applied mathematics from The George Washington Unversity, where she was a JUMP Scholar (as part of the NSF–funded Joint Undergraduate Mathematics and Physics Scholars program). She also holds a Master's degree in secondary education in mathematics, and is currently a math teacher at BASIS Washington, DC. Mary has extensive experience teaching and tutoring math for students from elementary school through college. She is bilingual in English and Korean.
Ed Mull
Mr. Mull holds an MS in computer science from Texas A&M University. He served as a Professor at Virginia Tech and has worked for many years in the field of information technology and communications. Ed's expertise as an instructor of advanced mathematics is supplemented by his vast experience teaching and training professionals in the IT industry.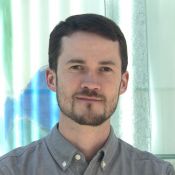 Zach Powers
Zach Powers is the author of Gravity Changes, an award-winning collection of short fiction, whose stories, essays, and articles have appeared in publications throughout the country. He holds a MFA in creative writing and previously served as an Adjunct Professor of English at the University of South Carolina Beaufort. He also volunteered for four years as a Writing Fellow with Deep Center, leading after-school writing workshops in public middle and high schools around Savannah, Georgia.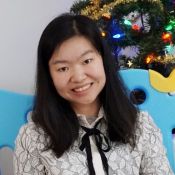 Dr. Xueying Prawat
Math teacher Xueying has a PhD in curriculum, instruction, and teacher education from Michigan State University, where she focused on math education. She has taught math methods courses for elementary school teachers-in-training and mentored high school math teachers from all around the state of Michigan. After finishing her doctorate, Xueying trained elementary math teachers as part of a research project at the University of Michigan. She has also taught math to young learners of various ages, from upper elementary through high school. When she isn't in the classroom, Xueying loves photography, traveling, and cooking.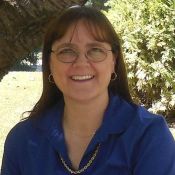 Dr. Michelle Quigley
Dr. Quigley's expertise in mathematics has been a lifelong passion. She earned her PhD in physics from The Catholic University of America. Her impressive post-doctoral experience includes time spent with the department of Medical Physics at the University of Wisconsin and the department of Psychology at Georgetown University. She has extensive experience teaching students of all ages, from pre-school to young adults. Dr. Quigley is pleased to bring her breadth of knowledge to the classroom at AoPS Academy, where she enjoys sharing insights gained from her experience with astrophysics at NASA and her neuroscience research at the University of Texas.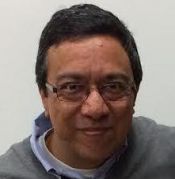 Shahzad Rajput
Shahzad has over 10 years of teaching and research experience in using computers to understand and analyze text. After earning his BCS in Pakistan on a merit scholarship at the FAST Institute of Computer Science, Shahzad went on to complete an MS in computer science at Pakistan's National University of Computer and Emerging Sciences. He cares about helping his students build a strong mathematical foundation at a young age because he knows that helping them maintain an interest in mathematics throughout their schooling will maximize their career options. Away from the classroom, Shahzad enjoys playing strategy games and cricket.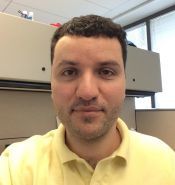 Cezar Serban
Cezar received his BS in electrical and computer engineering from Cornell University in 2004. Having participated in math competitions throughout middle and high school, he fell in love with teaching math to bright students as a TA in college. He first discovered AoPS in 2013 and has been hooked on problem solving ever since. He's had a blast being involved with the AoPS Online classes and community as a student, a grader, and a course assistant. Cezar's other hobbies involve running long distances, playing lots of chess, and attempting to improvise jazz on his clarinet, all while being constantly entertained by his highly energetic six-year-old son.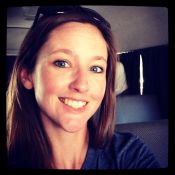 Karen Smith
Karen is an experienced high school English teacher who has spent the last nine years teaching overseas in Jordan, Hong Kong, and China. She has a bachelor's degree in English and inclusive education from Athabasca University in Canada. While teaching overseas, Karen earned an International Counseling certification from the Teacher Training Institute. Karen has extensive experience working with students in a one on one setting as well as training school faculty in areas of differentiation and special needs. Now that Karen has returned to the United States, she is enjoying exploring the DC area, getting back to teaching fitness classes and spending time with her family.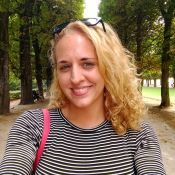 Amanda Stack
Amanda is currently pursuing an MFA in creative nonfiction at George Mason University, where she also teaches English composition. Her MFA thesis focuses on research on and personal narratives around epilepsy, targeting stigma and misunderstandings of epileptics throughout history while also focusing on inheritance and independence. Previously, Amanda has worked as a writing tutor at GMU and at Upstate New York's Finger Lakes Community College. She holds an AA from Finger Lakes and a BA from St. Lawrence University, and loves teaching writing.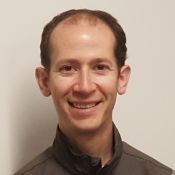 Ben Stone
Ben Stone is an experienced high school math teacher who has assisted in many of Art of Problem Solving Online classes, from Prealgebra to Calculus. He also has extensive experience teaching math competition classes. As a high-school student, Ben was a three-time AIME participant and placed second in the Oregon Invitational Math Tournament for high school students. Ben holds a BS in mathematics from Carnegie Mellon University and an MS in mathematics from the University of Washington. Ben also develops elementary-school math content for Art of Problem Solving's Beast Academy Online.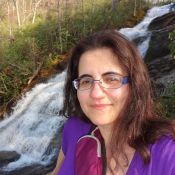 Julia Tungli
Julia is excited to teach math at AoPS Academy Vienna. She started her journey in mathematics education by eearning her Bachelor's in mathematics and Master's in mathematics education from Rutgers University. Along the way, she has taught math and technology in grades K-12, and spent four years developing content for math teachers and students at the National Council of Teachers of Mathematics. She is passionate about helping unfold the intrigue and beauty of mathematics for students of all ages. Outside of the classroom, she dabbles in origami and meanders along hiking trails.
Dr. Aman Ullah
Dr. Ullah earned his PhD in computational biophysics from Ohio University and recently accepted a tenure-track position as a Research Assistant Professor at George Mason University. He has also worked as an Assistant Professor at Northern Virginia Community College. His work on cardiac functioning has led to cutting-edge research developing novel computational algorithms to efficiently solve the large-scale stochastic models that are used to study the heart. Dr. Ullah's research involves extensive use of Markov models, reaction-diffusion equations, bifurcation theory, and numerous other nonlinear dynamics tools.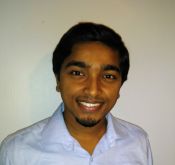 Dr. Abraham Varghese
Abraham holds a PhD in applied mathematics from the University of Georgia. After graduating with an undergraduate degree in electronics and communication engineering, he briefly worked as a software engineer for Texas Instruments. He is a proponent of AoPS textbooks and has advocated AoPS way of learning math to the personal tutoring clients with whom he covers math, physics, and other engineering subjects. In addition to doing research, Abraham enjoys spending quality time with his wife and son, playing soccer, hiking, being involved with his church community, wrestling with past Olympiad problems, and chatting about new start-up ideas with his best buddy.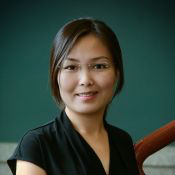 Dr. Ting Zhang
Dr. Zhang holds a Masters in finance from Johns Hopkins and a PhD in regional economics and policy from George Mason University. She is currently an Assistant Professor of Economics and Associate Director of the Jacob France Institute at the University of Baltimore. Dr. Zhang is often invited to speak at colleges and businesses, and she has also had her research published in various academic journals. Dr. Zhang has a strong passion for working with children and has experienced first-hand the power of the AoPS curriculum—her own child attends AoPS Academy Vienna!