Need Help?
Have a question about our school?
Click here to
Ask AoPS Academy!
Our Team
Our Founders
Richard Rusczyk
Art of Problem Solving was founded by Richard Rusczyk in 2003 to create interactive educational opportunities for avid math students. Richard is the author or a co-author of 7 AoPS textbooks and a past Director of the USA Mathematical Talent Search. He was a participant in National MATHCOUNTS, a three-time participant in the Math Olympiad Summer Program, and a USA Mathematical Olympiad winner (1989). He received the World Federation of National Mathematics Competitions Paul Erdös Award in 2014. He graduated from Princeton University in 1993, and worked as a bond trader for D.E. Shaw & Company for four years. AoPS marks Richard's return to his vocation - educating motivated students.
Glen Dawson
In 2014, Glen founded a learning center in Morrisville, North Carolina, that two years later became the first AoPS Academy campus. Glen served as the National Director of AoPS Academy until his retirement in 2019. He has experience as a college math professor, statistician, and expert SAS programmer. He has been a professional math tutor for many years, and specializes in training academically-advanced and high-performing math students. Glen is a graduate of Duke University and holds a graduate degree in statistics from Boston University.
David Patrick
Dave joined AoPS in 2004. He is the author or a co-author of 4 AoPS textbooks. Dave earned the sole perfect score on the American High School Mathematics Examination (AHSME) in 1988 and was a USA Mathematical Olympiad winner that year. He attended the Research Science Institute (RSI) in 1987, and the Math Olympiad Summer Program in 1988, where he first met fellow student Richard Rusczyk. He also finished in the top 10 on the Putnam exam in 1991. Dave graduated from Carnegie Mellon in 1992 with a BS in Mathematics/Computer Science and an MS in Mathematics. He went on to earn his Ph.D. in mathematics from MIT in 1997. He was an acting Assistant Professor at the University of Washington from 1997 to 2001. Dave is originally from Western New York and is an alumnus of the SUNY Buffalo Gifted Math Program.
Management Staff
Interested in joining our team? Click here to learn more!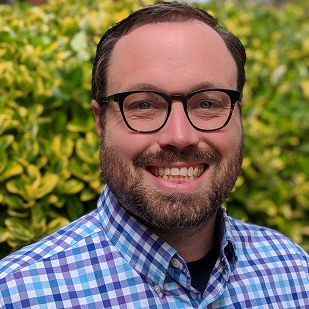 Bryan Johnson - Campus Director
Bryan is the Campus Director at AoPS Academy Vienna. Originally from Ohio, he moved to Maryland after earning a BS in education at Bowling Green State University and an MS in mathematics at Michigan State University. Bryan is a published author who co-wrote an academic paper and wrote two children's books for preschool students. Before joining the team, he worked for two educational publishers and the Johns Hopkins' Center for Talented Youth, where he built online courses as well as piloted and grew additional support for online student engagement. In his spare time, he enjoys teaching his young children about interesting mathematics topics as well as riding his numerous bikes.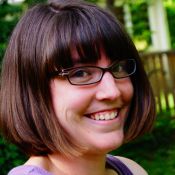 Sarah Tomsyck - Associate Director
Sarah is an Associate Director at AoPS Academy Vienna. She holds an MA in British literature from the University of Massachusetts and taught writing and literature courses at Indiana University for nearly a decade while completing doctoral coursework in Victorian studies. Sarah then moved to NoVA to share her passion for language arts with middle and high school students. She strives to foster curious, flexible thinkers and values the enthusiasm that young learners bring to the classroom. When Sarah isn't reading or teaching, she enjoys spending time with her husband and their rescue dogs, bowling, and exploring local flea markets.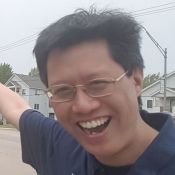 Dennis Loo - Associate Director
Dennis is an Associate Director at AoPS Academy Vienna. He grew up in Northern Virginia, where he graduated from TJ before going to Virginia Tech to study physics and math. Later, he got his MT in math education from the University of Virginia. He has had a varied and colorful job history, but the one constant is the 22 summers he has spent working at the Lancaster site of Johns Hopkins' Center for Talented Youth summer camp. In his spare time, he enjoys coaching quizbowl, staffing quizbowl tournaments, and watching soccer.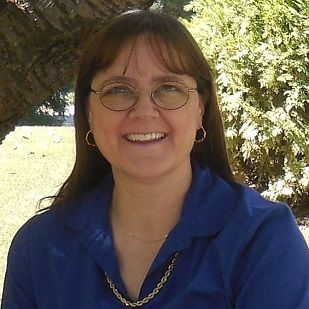 Dr. Michelle Quigley - Associate Director
Michelle is an Associate Director at AoPS Academy Vienna. Her expertise in mathematics has been a lifelong passion. She earned her PhD in physics from The Catholic University of America. Her impressive post-doctoral experience includes time spent with the department of Medical Physics at the University of Wisconsin and the department of Psychology at Georgetown University. She has extensive experience teaching students of all ages, from pre-school to young adults. Dr. Quigley is pleased to bring her breadth of knowledge to the classroom at AoPS Academy, where she enjoys sharing insights gained from her experience with astrophysics at NASA and her neuroscience research at the University of Texas.
Instructors
Interested in joining our team? Click here to learn more!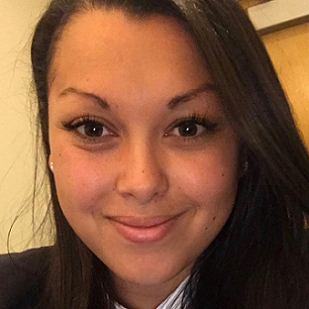 Mariam Abdelhamid
Mariam is an educator who has worked with students from kindergarten through college, and currently teaches fifth grade math in Prince George's County, Maryland as part of Teach For America. A career switcher, Mariam studied finance and business analytics in college and went on to earn a Master's degree in economics. She is now working on her PhD in education, where she focuses on the relationship between mathematics and entrepreneurship.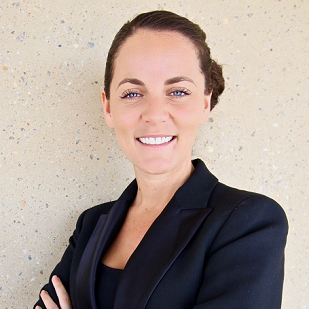 Jessica Abshire
Jessica is an experienced teacher who has worked with young students and adult learners all over the world. Her degree is in elementary and middle school education, and she has extensive experience in the areas of special needs, early childhood, and learning disabilities. Jessica has taught in private and public schools in Indiana, Hawaii, and Washington, D.C., as well as in India and in Kosovo, where she spent two years as a Peace Corps volunteer, teaching English and mentoring fellow teachers. Currently working on an MPS in public relations and corporate communications, Jessica also teaches in D.C. Outside of the classroom, Jessica speaks Albanian and enjoys long runs, reading, and learning about different cultures.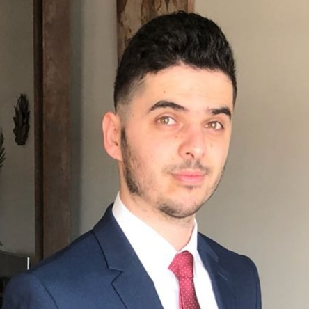 Dr. Hussein Awala
Hussein obtained a Bachelor's degree in mathematics from the Lebanese University in 2010. After that he started his academic career at the American University of Beirut (AUB), where he was a graduate assistant at the university's tutoring center and ran problem-solving sessions. In 2012, Hussein graduated from AUB with a Master's degree in mathematics and moved on to start his Ph.D. program at Temple University in Philadelphia, PA. During his time at Temple University, Hussein honed his teaching skills through teaching multiple classes and gaining a Teaching in Higher Education Certificate from the Center for the Advancement of Teaching. In 2017, Hussein obtained his Ph.D. in Mathematics and started his Postdoctoral Fellow position at Wake Forest University in North Carolina, where he worked for one year. Currently, Hussein works as an Actuarial Analyst at GEICO.
Dr. Vargha Azad
Dr. Azad's mathematical talents led her to obtain a PhD in economics from George Washington University. She has taught at Johns Hopkins University and Potomac College, and also served as lead mathematics professor for Strayer University. Dr. Azad has taught mathematics, finance, statistics, and economics for over 20 years in the DC Metro Area, in addition to serving as a key financial advisor to the World Bank, where she has been involved in many important decisions impacting global finance.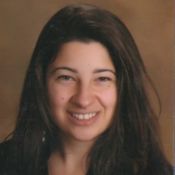 Vanessa Baer
Vanessa teaches language arts at AoPS Academy Vienna. She earned her JD from George Mason University and her BA in philosophy from Dartmouth College. She also tutors students from elementary school through college in liberal arts subjects from philosophy to writing and critical thinking. Vanessa is currently at work on a book designed to introduce formal logic and argumentation to elementary-school students. In her spare time, she plays competitive racquetball and renovates the 1800s farmhouse that she shares with her husband.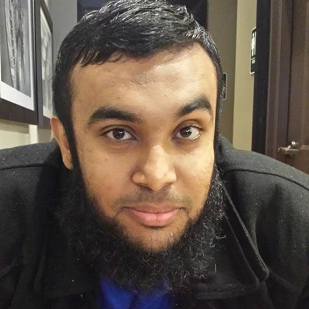 Kashif Bhatti
If the phrase "perpetual educator" was in a dictionary, you would probably find a picture of Kashif there. You'll find Kashif teaching 6th grade by day and teaching somewhere else by night. He was a recipient of the FCPS Outstanding New Teacher School Award and has his master's degree in teaching. He's a big fan of all things coffee and cars. He also lives up to the saying "teachers marry teachers" by being married to a teacher too. Away from teaching, you'll find Kashif enjoying some rest and relaxation with his family or in pursuit of some delicious pizza.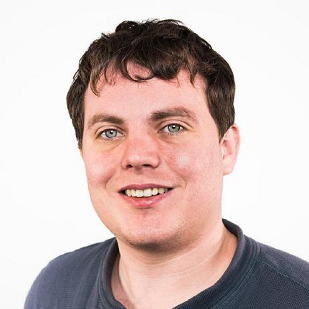 Matt Bollinger
Matt was born in Hong Kong, where he lived until age 4 and briefly worked as a baby model. As an adult, Matt studied at the University of Virginia, where he played quiz bowl and earned a BA in Classics. Matt continues to enjoy producing questions for quiz bowl tournaments, and currently serves as editor in chief for one of the main QB organizations. In his spare time, Matt also enjoys reading fiction and history, and just completed Rick Perlstein's series on the politics of the '60s and 70s.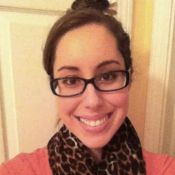 Felicia Carlini
Felicia loves that teaching language arts lets her share her love of reading with her students. She holds a BA in English from Sacred Heart University, where she received the Gold Medal of Excellence in English literature, and an MEd from Boston College. Felicia has been teaching English to middle and highschool students for five years and enjoys helping talented learners develop into creative, critical thinkers. Outside the classroom, she enjoys spending time with animals—especially her two cats, Miley and Luna.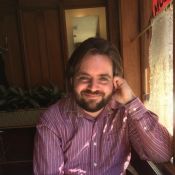 Dr. Paul Cote
Growing up, all Dr. Paul Cote wanted to do was talk, write, and think about his favorite books and movies. It drove his friends and family crazy. So he earned a doctorate in English and film studies from the University of Maryland, where he teaches and gets to talk and write about books and movies all the time! When he isn't teaching, Dr. Cote likes to spend time with his wife, listen to music, play video games, and hang out with his cat, Hobo. (The cat's fine with Dr. Cote talking about books and movies whenever he wants, just so long as he keeps giving her chin scritches and belly rubs).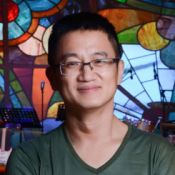 Dr. Huaizhang Deng
Huaizhang earned an undergraduate degree in physics from Peking University, and went on to earn a PhD in particle physics from Yale University. After his love of mathematics was sparked in middle school, in high school he participated in both the Physics and Mathematics Olympiads, taking fourth place in Physics and eighth place in Mathematics for his home province. After graduating from Yale, Huaizhang worked as part of the particle physics experiment at the Sudbury Neutrino Observatory that received the Nobel Prize in Physics in 2015. Currently, he is a quantitative hedge fund manager who develops mathematically sophisticated investment strategies for pension funds and university endowments. Huaizhang is very proud that his mathematics knowledge helps ordinary pensioners enjoy their retirement and helps talented students fund their studies. He is excited to join AoPS Academy and hopes he can instill love and knowledge of mathematics to young students.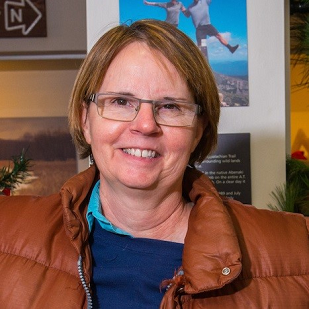 Laurel Drake
Laurel has taught middle and high school math in China, Korea and the U.S. She also likes to teach elementary math since that's where students begin to learn to enjoy math. Laurel is pursuing a PhD in math education at George Mason and is studying the influence of class structure on student achievement. Her favorite activities include walking on the Appalachian Trail, biking on the C&O towpath and playing Scrabble.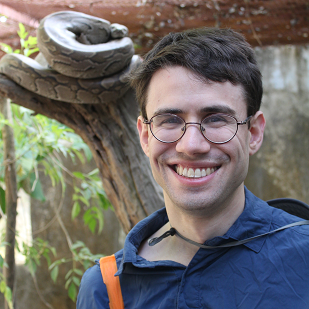 David Edelstein
David holds degrees in computer science, mathematics, and privacy engineering from Carnegie Mellon University. He's consulted for the UN, coded for Microsoft, and conducted a genuine parapsychology experiment. While working on his master's degree, he served as a teaching assistant, helping students from a range of backgrounds understand technical privacy concepts. Less officially, he cheerily shares his math knowledge with family, friends, and at times nearby strangers. In his spare time, he writes, cooks, and performs magic.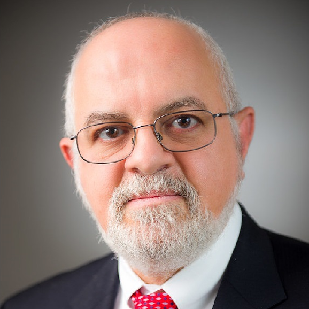 Dr. Hany Eldeib
Dr. Eldeib has always loved mathematics. He has extensive experience teaching students of all ages, from younger children up to college students at George Mason University where he has taught many classes. Dr. Eldeib has his PhD in systems engineering from the University of Virginia. He has used his extensive knowledge of mathematics to train many of his clients in the satellite communications industry, while at the same time teaching college courses and tutoring his own very talented children.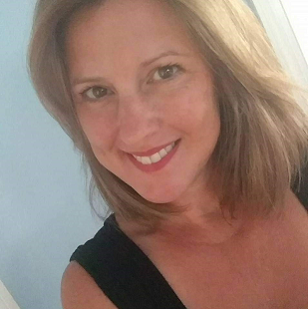 Terri Erwin
Terri has been an educator for more than 25 years, having worked with students in 5th grade through college. She currently teaches 7th grade language arts in Prince William County Schools. She has also taught theatre, communications, composition, journalism, and literature. She is passionate about making connections with students and helping them develop voice and confidence in writing. She enjoys aiding students in making connections with literature and developing the ability to see themselves and their lives in the works of literature. She also loves questioning students in order to develop critical thinking skills. She is a writer for a Prince William County newspaper and enjoys connecting people in her community. In her free time, she enjoys watching her college-aged sons play soccer, taking Jeep adventures with her bulldog named Zags, reading, and travel with friends.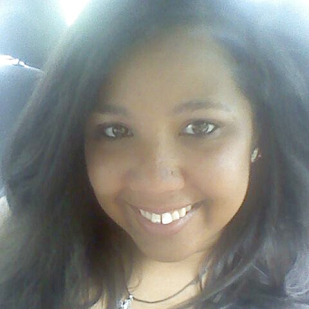 Melissa Harding
Melissa is a 10-year educator who graduated from Meredith College with a BA in mathematics and a Middle Grades Teaching Licensure. She began teaching at AOPS Campus-Morrisville, NC in October 2018 and is excited to transition into the Vienna Campus. She has enjoyed working with AoPS students in all the Beast Academy classes from 2nd through 5th grades, along with Prealgebra as well. Her main goal is to inspire her students to increase their confidence and ability to think deeply and critically about the world and information that is always surrounding them. When not hanging with the coolest young mathematicians around, you can find her teaching Bible, math, and language arts at the Academy of Christian Education in Reston, VA. She loves spending time with her family, including her handsome 6-year old nephew. Dance is another one of Melissa's passions, as it allows her to balance her brain by being creative, artistic, and expressive.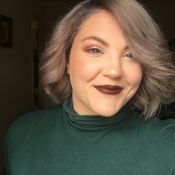 Nicole Inge
Language Arts instructor Nicole Inge earned her BA in English from the University of Mary Washington in Fredericksburg, Virginia. A creative writer, Nicole is currently enrolled in George Mason University's MFA program, where she also serves as assistant poetry editor for the literary journal So to Speak. She has extensive tutoring and teaching experience and is passionate about helping students communicate their ideas clearly in writing. When Nicole isn't writing, she enjoys running with her corgi, reading about the theory of folklore, and listening to podcasts.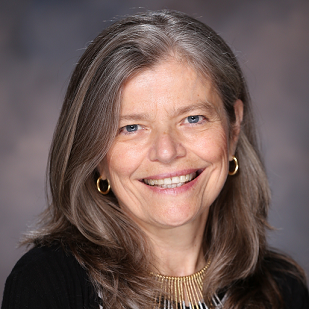 Dr. Alessandra King
Alessandra is an astrophysicist by training, with a PhD in physics from the University of Milan. She has over 15 years of experience teaching mathematics at several local schools. She was Director of the Mathematics department at Green Hedges School in Vienna, VA for over 7 years, and currently teaches middle and high school level mathematics at Holton-Arms School in Bethesda.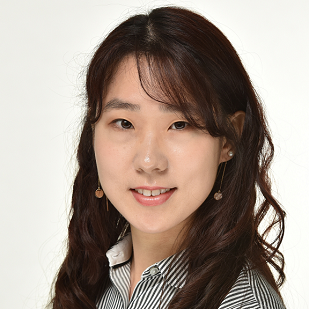 Mary Lee
Ms. Lee's Bachelor of Science is in chemistry and applied mathematics from The George Washington University, where she was a JUMP Scholar (as part of the NSF–funded Joint Undergraduate Mathematics and Physics Scholars program). She also holds a Master's degree in secondary education in mathematics from The George Washington University. Ms. Lee joined AoPS in 2016 and has been at the Vienna campus since its opening. Ms. Lee started her career in the BASIS Curriculum network at BASIS Washington DC. She is currently a subject expert math teacher at BASIS Independent McLean. She has extensive experience in counseling, teaching, and tutoring math for students from elementary school through college in Washington DC and Northern Virginia. She is bilingual in English and Korean. She enjoys watching live performances and musicals, swimming, running and playing musical instruments.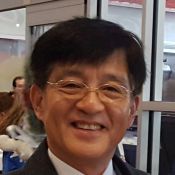 Dr. Sanggoo P. Lee
Math instructor Dr. Sanggoo Lee graduated from the University of Arizona with a PhD in physics. He has worked as a scientist and optical engineer in Japan, Korea, and the USA and has spent the past decade teaching and tutoring math and physics to students of different ages. Sanggoo is just as excited about math contests and mathematical problem solving as the bright students at AoPS Academy! When he isn't teaching, Sanggoo loves to solve math and physics problems and watch educational TV shows.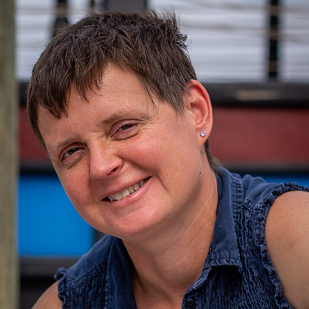 Oly Medlicott
Oly holds master's degrees in applied mathematics and computer science from Moscow Institute of Physics and Technology (MIPT). She has been all over the world with her IT career in business intelligence. She's also a 3rd black belt in Aikido and has been teaching kids, youth and adults since 2009. Oly has always had a passion for education and enjoys seeing students grow in confidence and courage. She appreciates all-rounded development through body, mind, and soul, loves everything outdoors, and enjoys workouts and meditations. Oly is trying hard to balance all her professional and hobby activities around her family and three year old son.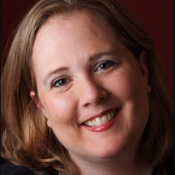 Laura Champe Mitchell
Laura is a lifetime educator, having worked with and taught all ages -- preschoolers to high school to college to adult professionals. She is currently a high school teacher with Fairfax County Public Schools, and her past roles include being a teacher and program developer for the Close Up Foundation, serving as an adjunct professor at American University and George Mason University, and being Head of School for a private, progressive school. She owns two companies - a product manufacturing company and a business consulting firm. She has specific expertise working with gifted and special needs learners, and is particularly passionate about creating an immersive, fun, and connected classroom. She loves to inspire her students to make connections between Language Arts and their everyday lives and future careers. In her free time, Laura is an avid reader, TV watcher, and board game player who also loves to spend as much time at the beach as she can.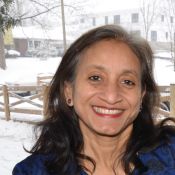 Vanita Murali
Math instructor Vanita Murali holds a Masters in astrophysics from the University of Delhi, in India. After a 25-year career in IT, she has embraced her passion for teaching. Vanita has taught and tutored math, physics, and chemistry to students from elementary through high school, and works as a substitute teacher in Fairfax County Public Schools. Outside the classroom, Vanita loves to bike, hike, kayak, play board games, and watch movies. She also enjoys playing with her pug, Anya, and making beds and blankets for local animal shelters.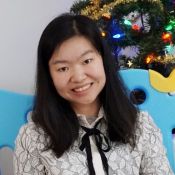 Dr. Xueying Prawat
Math teacher Xueying has a PhD in curriculum, instruction, and teacher education from Michigan State University, where she focused on math education. She has taught math methods courses for elementary school teachers-in-training and mentored high school math teachers from all around the state of Michigan. After finishing her doctorate, Xueying trained elementary math teachers as part of a research project at the University of Michigan. She has also taught math to young learners of various ages, from upper elementary through high school. When she isn't in the classroom, Xueying loves photography, traveling, and cooking.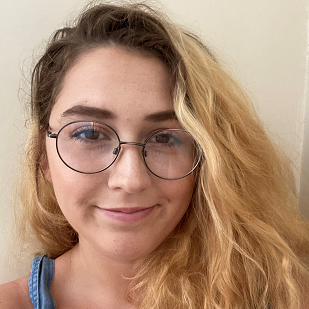 Trisha Reese
Trisha is a language arts teacher who has worked with students from first grade through college. She earned her BA in English from Old Dominion University in Norfolk, VA, and is currently a 3rd year fiction MFA candidate at George Mason University, where she teaches creative writing and children's literature. Trisha is a passionate educator whose goal is to help students grow and transform in an engaging, supportive environment. When she isn't writing or teaching, Trisha is likely watching cartoons, baking bread, or cuddling with her cat, Theo.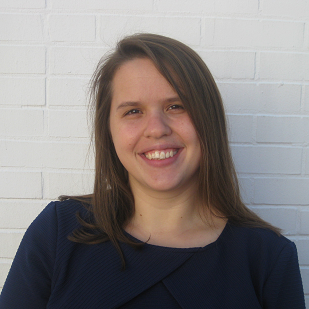 Jessica Reynolds
Jessica's interest in both math and art led her to attend Skidmore, where she majored in mathematics and minored in studio art. She went on to earn her master's in teaching from AU as part of a Math for America fellowship. After working in DC public schools for five years, Jessica decided it was time for a change in location and ended up teaching in the Cayman Islands before returning to the DC area in 2016. Throughout her career, Jessica has enjoyed presenting concepts in ways that allow for student discovery and watching the joy students experience when they have solved a challenging problem. Outside of teaching, Jessica spends her time traveling the world, trying out new recipes in the kitchen, or finding time to play around with ceramics, knitting, and weaving.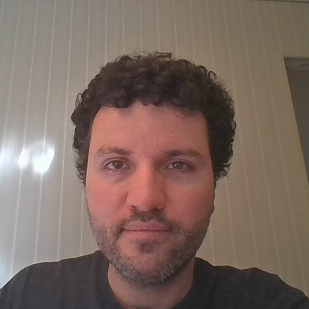 Cezar Serban
Cezar received his BS in electrical and computer engineering from Cornell University in 2004. Having participated in math competitions throughout middle and high school, he fell in love with teaching math to bright students as a TA in college. He first discovered AoPS in 2013 and has been hooked on problem solving ever since. He's had a blast being involved with the AoPS Online classes and community as a student, a grader, and a course assistant. Cezar's other hobbies involve running long distances, playing lots of chess, and attempting to improvise jazz on his clarinet, all while being constantly entertained by his highly energetic six-year-old son.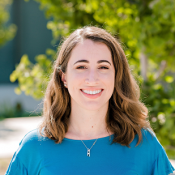 Teresa Sievers
Teresa Sievers started her career as an engineer before becoming a teacher. She joined the Air Force through the ROTC program while studying Aerospace Engineering at the University of Notre Dame. Her first assignment after college was testing satellites prior to launch at Cape Canaveral, Florida. After serving in the military, Teresa changed careers to pursue her passion for education. Over the past six years, she has taught high school math, physics, and engineering. Her engineering background carries over to her teaching; her favorite learning tool is applying math to real world scenarios, such as using sine waves to model length of day in different areas of the globe. When she isn't marveling at how math describes the universe, she enjoys watching the Great British Baking Show, drinking tea, and planning her next trip to the United Kingdom.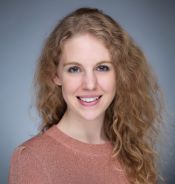 Kristy Silva
Language arts instructor Kristy believes in helping her students grow as learners and as people. She earned her Bachelor's degree from Northern Arizona University and is currently pursuing an MEd in educational policy and leadership at American University. Kristy is also an AmeriCorps Alumna, having spent two years working with high-need students as part of City Year Sacramento. Outside the classroom, she likes to travel, read, and play board games with friends.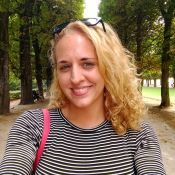 Amanda Stack
Amanda is currently pursuing an MFA in creative nonfiction at George Mason University, where she also teaches English composition. Her MFA thesis focuses on research on and personal narratives around epilepsy, targeting stigma and misunderstandings of epileptics throughout history while also focusing on inheritance and independence. Previously, Amanda has worked as a writing tutor at GMU and at Upstate New York's Finger Lakes Community College. She holds an AA from Finger Lakes and a BA from St. Lawrence University, and loves teaching writing.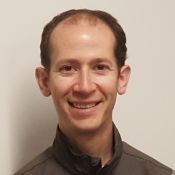 Ben Stone
Ben Stone is an experienced high school math teacher who has assisted in many of Art of Problem Solving Online classes, from Prealgebra to Calculus. He also has extensive experience teaching math competition classes. As a high-school student, Ben was a three-time AIME participant and placed second in the Oregon Invitational Math Tournament for high school students. Ben holds a BS in mathematics from Carnegie Mellon University and an MS in mathematics from the University of Washington. Ben also develops elementary-school math content for Art of Problem Solving's Beast Academy Online.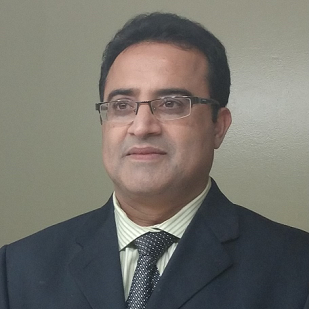 Dr. Aman Ullah
Dr. Ullah earned his PhD in computational biophysics from Ohio University and recently accepted a tenure-track position as a Research Assistant Professor at George Mason University. He has also worked as an Assistant Professor at Northern Virginia Community College. His work on cardiac functioning has led to cutting-edge research developing novel computational algorithms to efficiently solve the large-scale stochastic models that are used to study the heart. Dr. Ullah's research involves extensive use of Markov models, reaction-diffusion equations, bifurcation theory, and numerous other nonlinear dynamics tools.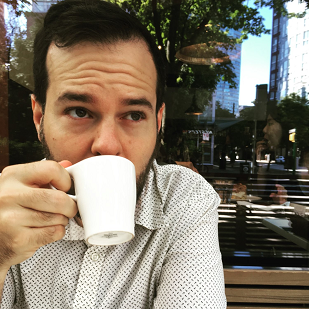 Dr. Zach VandeZande
Zach VandeZande (aka "Dr. Zach") has been teaching English and creative writing to all ages for the past ten years. He has a PhD in English - Creative Writing from the University of North Texas. He also writes and edits books. He has published two books of fiction, a book of cartoons, and an anthology of essays on postcolonial theory. He lives in DC with his fiancée and his dog. Zach loves teaching language arts because of the way his students are always surprising him with the ways they use language. Kids understand that "making sense" is an act of creation, the same way that baking bread or singing a song are acts of creation. He loves showing students the exciting, weird, and wonderful ways they can make sense with their writing.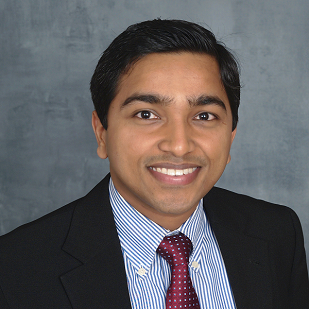 Dr. Abraham Varghese
Abraham holds a PhD in applied mathematics from the University of Georgia. After graduating with an undergraduate degree in electronics and communication engineering, he briefly worked as a software engineer for Texas Instruments. He is a proponent of AoPS textbooks and has advocated AoPS way of learning math to the personal tutoring clients with whom he covers math, physics, and other engineering subjects. In addition to doing research, Abraham enjoys spending quality time with his wife and son, playing soccer, hiking, being involved with his church community, wrestling with past Olympiad problems, and chatting about new start-up ideas with his best buddy.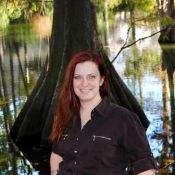 Dr. Vanessa Wood
Dr. Vanessa teaches language arts at AoPS Academy Vienna and loves learning and education. She holds a doctoral degree in educational leadership and cares about meeting each of her students at their own level, whether she's working with preschoolers or graduate students. Vanessa also loves crafting words to communicate, whether that means creating essays, poems, or puzzles. She has published both her a scholarly book (her dissertation, in 2017), and a poetry collection (in 2013). Outside of teaching at AoPS Academy, Vanessa enjoys being a mom, singing at her church, and taking photographs.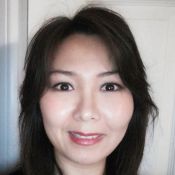 Dr. Ting Armstrong
Dr. Armstrong has a strong passion for teaching math and has experienced the power of the AoPS curriculum first-hand—her own child attends AoPS Academy Vienna! She holds a Master's in finance from Johns Hopkins and a PhD in regional economics and policy from George Mason University. As a professor teaching quantitative methods, Dr. Armstrong is often invited to speak at colleges and businesses, and she has also had her research published in various academic journals.