Our Team
---
Our Founders
Richard Rusczyk
Art of Problem Solving was founded by Richard Rusczyk in 2003 to create interactive educational opportunities for avid math students. Richard is the author or a co-author of 7 AoPS textbooks and a past Director of the USA Mathematical Talent Search. He was a participant in National MATHCOUNTS, a three-time participant in the Math Olympiad Summer Program, and a USA Mathematical Olympiad winner (1989). He received the World Federation of National Mathematics Competitions Paul Erdös Award in 2014. He graduated from Princeton University in 1993, and worked as a bond trader for D.E. Shaw & Company for four years. AoPS marks Richard's return to his vocation - educating motivated students.
Glen Dawson
In 2014, Glen founded a learning center in Morrisville, North Carolina, that two years later became the first AoPS Academy campus. Glen served as the National Director of AoPS Academy until his retirement in 2019. He has experience as a college math professor, statistician, and expert SAS programmer. He has been a professional math tutor for many years, and specializes in training academically-advanced and high-performing math students. Glen is a graduate of Duke University and holds a graduate degree in statistics from Boston University.
David Patrick
Dave joined AoPS in 2004. He is the author or a co-author of 4 AoPS textbooks. Dave earned the sole perfect score on the American High School Mathematics Examination (AHSME) in 1988 and was a USA Mathematical Olympiad winner that year. He attended the Research Science Institute (RSI) in 1987, and the Math Olympiad Summer Program in 1988, where he first met fellow student Richard Rusczyk. He also finished in the top 10 on the Putnam exam in 1991. Dave graduated from Carnegie Mellon in 1992 with a BS in Mathematics/Computer Science and an MS in Mathematics. He went on to earn his Ph.D. in mathematics from MIT in 1997. He was an acting Assistant Professor at the University of Washington from 1997 to 2001. Dave is originally from Western New York and is an alumnus of the SUNY Buffalo Gifted Math Program.
---
Directors
Interested in joining our team? Click here to learn more!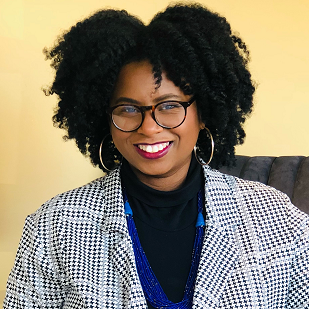 Salisa Grant Campus Director
Salisa is the Campus Director for AoPS Academy Vienna. She holds a bachelor's degree in English and Women's Studies from Hamline University in St. Paul, MN and a master's degree in English from Howard University in Washington DC. Salisa is a doctoral student in the department of English at Howard University. In her free time she enjoys reading, spending time with her husband and children, and writing poetry.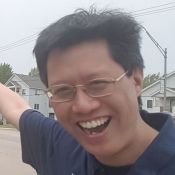 Dennis Loo Associate Director
Dennis is an Associate Director for AoPS Academy Vienna. He grew up in Northern Virginia, where he graduated from TJ before going to Virginia Tech to study physics and math. Later, he got his MT in math education from the University of Virginia. He has had a varied and colorful job history, but the one constant is the 22 summers he has spent working at the Lancaster site of Johns Hopkins' Center for Talented Youth summer camp. In his spare time, he enjoys coaching quizbowl, staffing quizbowl tournaments, and watching soccer.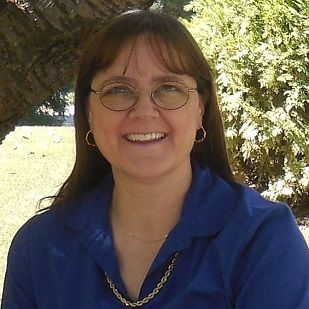 Dr. Michelle Quigley Senior Associate Director
Michelle is a Senior Associate Director for AoPS Academy Vienna. Her expertise in mathematics has been a lifelong passion. She earned her PhD in physics from The Catholic University of America. Her impressive post-doctoral experience includes time spent with the department of Medical Physics at the University of Wisconsin and the department of Psychology at Georgetown University. She has extensive experience teaching students of all ages, from pre-school to young adults. Dr. Quigley is pleased to bring her breadth of knowledge to the classroom at AoPS Academy, where she enjoys sharing insights gained from her experience with astrophysics at NASA and her neuroscience research at the University of Texas.
---
Office Staff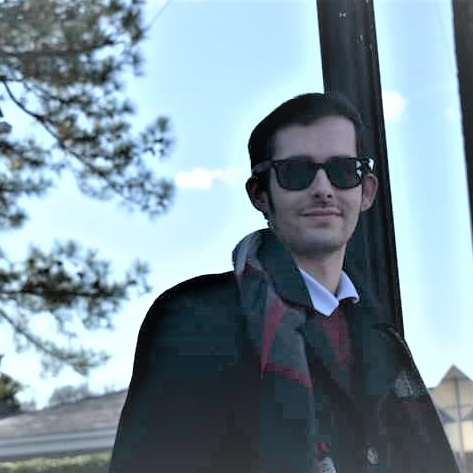 Richard Helwig Administrative Coordinator
Richard is the Administrative Coordinator for AoPS Academy Vienna. Earning his degree in international affairs from James Madison University in just three years, Richard has a love of learning above anything else. He is also working to earn his master's degree at George Mason University while working two jobs. Coming from a military family, Richard has seen and experienced more cultures, ideas, and people than most his age. He's always attentive, calm, and willing to lend an ear to anyone. Richard is also an entrepreneur, co-founding Mild Red, a business consultancy with a dedication and love of investigation and research few can match.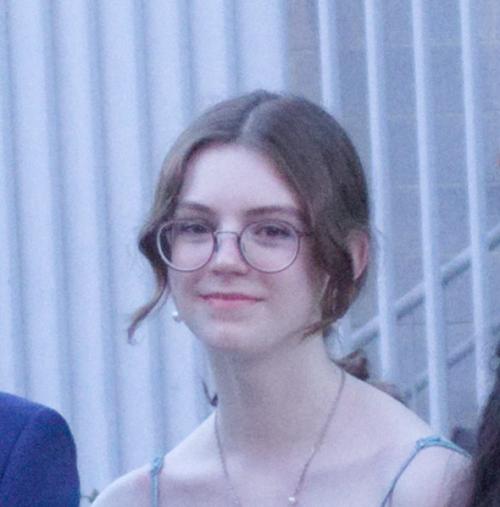 Abigail Anton Front Desk Associate
Abigail is a Front Desk Associate for AoPS Academy Vienna. She is president of her school's robotics and chess teams, where she helped win the FIRST Robotics State Championships in 2022. She has taught basic electrical engineering and chess strategy, and has worked for three years as a volunteer math tutor. In her free time, she likes to read, crochet, and take care of her three aquatic snails.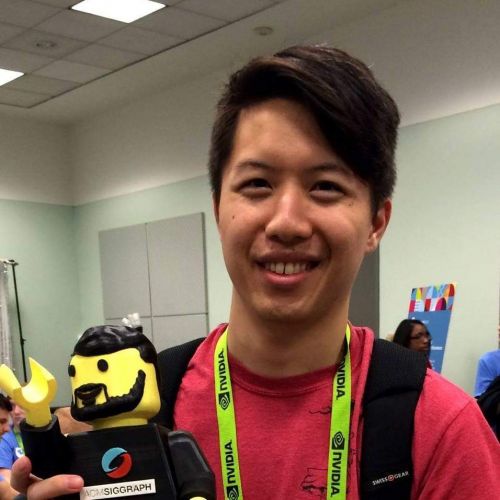 Jonathan Cheung Front Desk Associate
Jonathan is a Front Desk Associate for AoPS Academy Vienna. He has a love for the arts and technology, and enjoys finding ways to combine the two. He has traveled to various events during his time at Full Sail University, and helped staff such events like Siggraph, where the two industries collide. He has taught students how to use software tools such as Photoshop during summer camp programs at George Washington University. In his spare time, he enjoys watching old B-movies and finding new music to listen.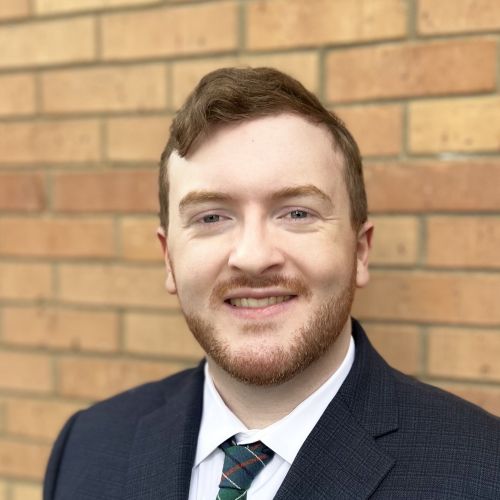 Daniel Epperly Front Desk Associate
Daniel is a Front Desk Associate at the AoPS Academy campus in Vienna, Virginia. His love of fiction in all its forms led him to pursue a degree in English with a concentration in creative writing at the University of Mary Washington. His favorite classes involved the study and writing of fantasy literature. In his spare time, Daniel continues to read fantasy and science fiction novels, short stories, and comics, while developing his own skills as a writer. He also enjoys playing the Scottish bagpipes, swimming, attending martial arts classes, and watching TV with family.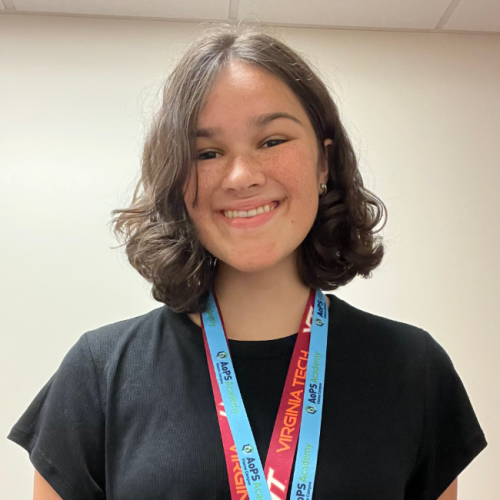 Sydney McCarthy Front Desk Associate
Sydney is a Front Desk Associate for AoPS Academy Vienna. Currently working on her degree from the Virginia Tech Honors College, Sydney enjoys reading and learning new skills. She has been on the dean's list multiple times. Sydney is also currently the Assistant Director of Community Support for the Meraki Living Learning Community. She has assisted with multiple economics research projects while at Virginia Tech. In her free time, Sydney enjoys cooking, exercising, and crocheting.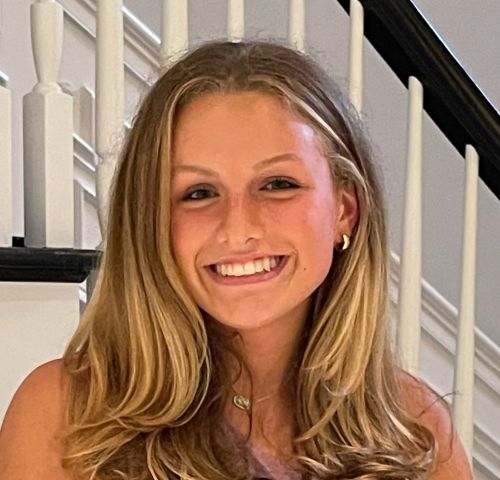 Ellie McFadden Front Desk Associate
Ellie is a Front Desk Associate for AoPS Academy Vienna. Ellie is currently a senior at Langley High School in McLean, VA. She hopes to major in business communications or marketing. She has helped with social media marketing for small businesses as well as being a part of the Embolden Rising Leaders Fellowship. Ellie has a passion for learning new things and cooking. In her free time she enjoys playing field hockey, helping out with the Langley Charity Club, and sending time with family and friends.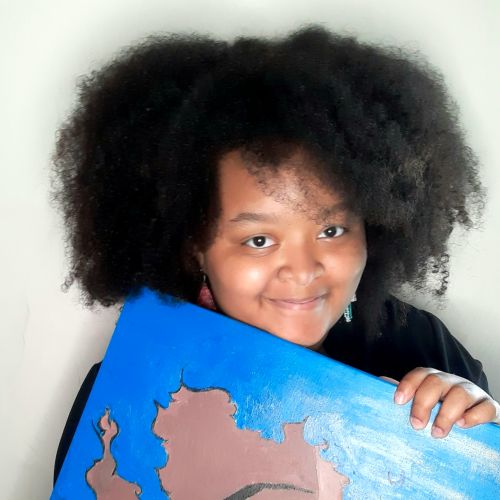 Angalene Wiley Front Desk Associate
Angalene is a Front Desk Associate for AoPS Academy Vienna. She's currently working towards her kinetic imaging bachelor's degree from VCUarts, and has a technical degree in graphic communications that led her to starting her freelance work as a part-time graphic designer. Prior to college, Angalene had assisted in the development of online and locally-based enrichment programs, where she led art and study workshops for underprivileged teens and younger kids who had an interest in subjects beyond academics and sought help with daily homework. When she's not storyboarding her next project, Angalene likes to engage in recreational archery, fiction writing and movie binging in her spare time.
---
Instructors
Interested in joining our team? Click here to learn more!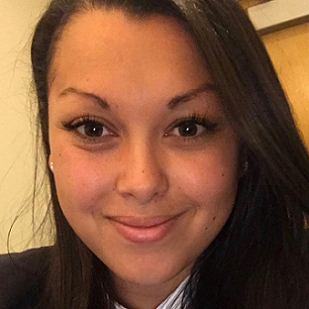 Mariam Abdelhamid
Mariam is an educator who has worked with students from kindergarten through college, but she has primarily worked with upper-elementary students. A career switcher, Mariam studied finance and business analytics in college and went on to earn a master's degree in economics. She is now working as a Finance and Strategy Specialist for DC Public Schools and is also working on her PhD in education, where she focuses on the relationship between mathematics and entrepreneurship.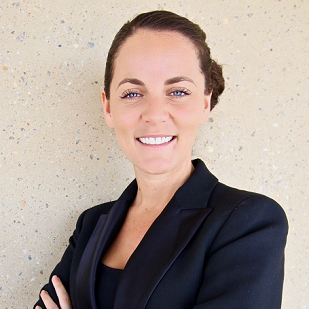 Jessica Abshire
Jessica is an experienced teacher who has worked with young students and adult learners all over the world. Her degree is in elementary and middle school education, and she has extensive experience in the areas of special needs, early childhood, and learning disabilities. Jessica has taught in private and public schools in Indiana, Hawaii, and Washington, D.C., as well as in India and Kosovo, where she spent two years as a Peace Corps volunteer, teaching English and mentoring fellow teachers. She graduated with her master's degree in communication from Georgetown University and works as a Leadership Development Training Specialist for the Department of Homeland Security. Beyond the classroom, Jessica enjoys long runs, reading, and finding opportunities to interact with and learn about different cultures.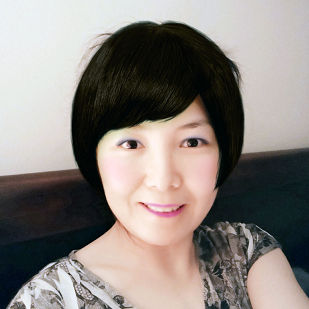 Dr. Ting Armstrong
Dr. Armstrong has a strong passion for teaching math and has experienced the power of the AoPS curriculum first-hand—her own child attends AoPS Academy Vienna! She holds a master's degree in finance from Johns Hopkins and a PhD in regional economics and policy from George Mason University. As a professor teaching quantitative methods, Dr. Armstrong is often invited to speak at colleges and businesses, and she has also had her research published in various academic journals.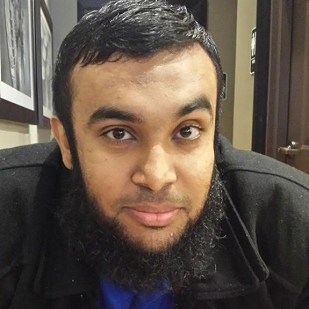 Kashif Bhatti
If the phrase "perpetual educator" was in a dictionary, you would probably find a picture of Kashif there. You'll find Kashif teaching 6th grade by day and teaching somewhere else by night. He was a recipient of the FCPS Outstanding New Teacher School Award and has his master's degree in teaching. He's a big fan of all things coffee and cars. He also lives up to the saying "teachers marry teachers" by being married to a teacher too. Away from teaching, you'll find Kashif enjoying some rest and relaxation with his family or in pursuit of some delicious pizza.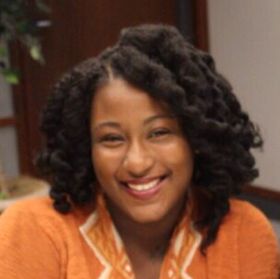 Irayah Cooper
Irayah has always had a profound love for reading and writing, having a particular affinity for grammar. This love prompted her to change her academic pursuits from STEM to English while pursuing her undergraduate studies at Clark Atlanta University in Atlanta, GA. She then went on to get a master's degree from the University of Pennsylvania in Reading/Writing/Literacy. Since then, she has worked as a reading intervention specialist in both Philadelphia and Washington DC. She also works as a writing coach for the capstone course at UPenn. When she is not teaching, she is currently pursuing a doctoral degree in curriculum and instruction. Aside from working and school, Irayah enjoys spending time with her son and family. She is also an avid traveler, having visited 3 continents and have lived in 2.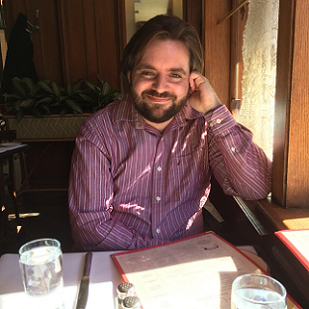 Dr. Paul Cote
Growing up, all Dr. Paul Cote wanted to do was talk, write, and think about his favorite books and movies. It drove his friends and family crazy. So he earned a doctorate in English and film studies from the University of Maryland, where he teaches and gets to talk and write about books and movies all the time! When he isn't teaching, Dr. Cote likes to spend time with his wife, listen to music, play video games, and hang out with his cat, Hobo. (The cat's fine with Dr. Cote talking about books and movies whenever he wants, just so long as he keeps giving her chin scritches and belly rubs).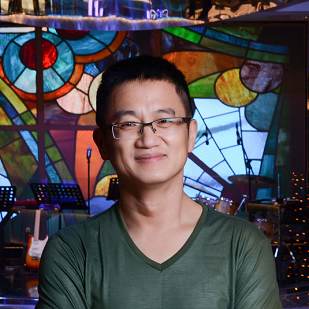 Dr. Huaizhang Deng
Huaizhang earned an undergraduate degree in physics from Peking University and went on to earn a PhD in particle physics from Yale University. After his love of mathematics was sparked in middle school, in high school he participated in both the Physics and Mathematics Olympiads, taking fourth place in Physics and eighth place in Mathematics for his home province. After graduating from Yale, Huaizhang worked as part of the particle physics experiment at the Sudbury Neutrino Observatory that received the Nobel Prize in Physics in 2015. Currently, he is a quantitative hedge fund manager who develops mathematically sophisticated investment strategies for pension funds and university endowments. Huaizhang is very proud that his mathematics knowledge helps ordinary pensioners enjoy their retirement and helps talented students fund their studies. He is excited to join AoPS Academy and hopes he can instill love and knowledge of mathematics to young students.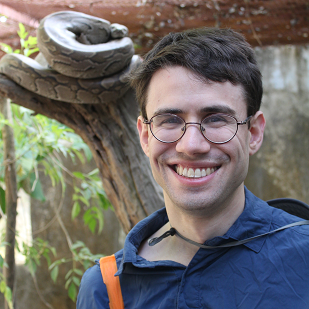 David Edelstein
David holds degrees in computer science, mathematics, and privacy engineering from Carnegie Mellon University. He's consulted for the UN, coded for Microsoft, and conducted a genuine parapsychology experiment. While working on his master's degree, he served as a teaching assistant, helping students from a range of backgrounds understand technical privacy concepts. Less officially, he cheerily shares his math knowledge with family, friends, and at times nearby strangers. In his spare time, he writes, cooks, and performs magic.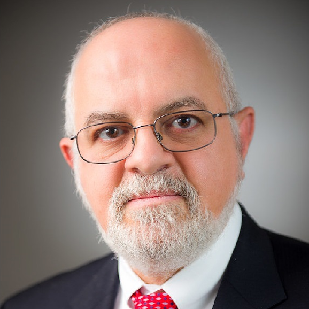 Dr. Hany Eldeib
Dr. Eldeib has always loved mathematics. He has extensive experience teaching students of all ages, from younger children up to college students at George Mason University where he has taught many classes. He currently teaches mathematics and computer science at Bard High School Early College in Washington, D.C. Dr. Eldeib has his PhD in systems engineering from the University of Virginia. He has used his extensive knowledge of mathematics to train many of his clients in the satellite communications industry, while at the same time teaching college courses and tutoring his own very talented children.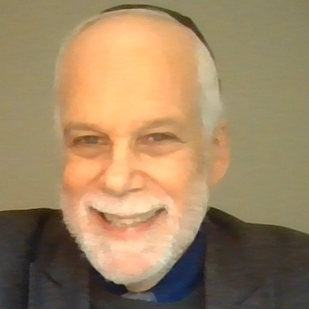 Dr. David Elkin
David is a science, mathematics and English teacher who takes a personal interest in all of his students. After a career as a research physicist in nuclear energy and as an image analyst for the Hubble Space Telescope and other missions, he transitioned to teaching students on all levels. He has thirteen years of experience helping students advance in their course work and in their special areas of interest. Students have continually expressed appreciation to him for his role in their success, both for short-term support and long-term meaningful academic relationships. David studied mathematics and physics at the Cooper Union for the Advancement of Science & Art (BS) and Theoretical Plasma Physics at Columbia University (MPhil and PhD) in New York City.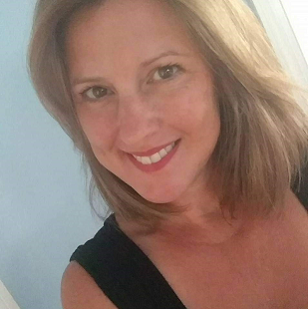 Terri Erwin
Terri has been an educator for more than 25 years, having worked with students in 5th grade through college. She currently teaches 7th grade language arts in Prince William County Schools. She has also taught theatre, communications, composition, journalism, and literature. She is passionate about making connections with students and helping them develop voice and confidence in writing. She enjoys aiding students in making connections with literature and developing the ability to see themselves and their lives in the works of literature. She also loves questioning students in order to develop critical thinking skills. She is a writer for a Prince William County newspaper and enjoys connecting people in her community. In her free time, she enjoys watching her college-aged sons play soccer, taking Jeep adventures with her bulldog named Zags, reading, and travel with friends.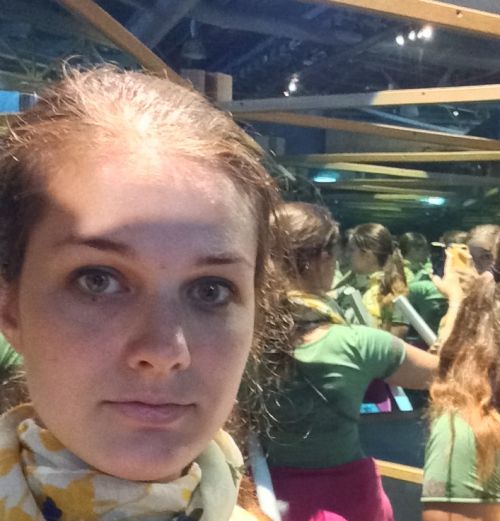 Dr. Roseanna Gossmann
Dr. G has loved math her whole life, and participated in math clubs and math competitions when she was a kid. She holds a PhD in Mathematics from Tulane University, where she studied computational biofluid dynamics applied to a model of human birth. In addition to loving math, Dr. G is passionate about math education and has taught students from preschool through university at various math circles, public schools, colleges, and extracurricular programs. When not at AoPS, you can find Dr. G teaching math at NOVA Community College, homeschooling her own children, or hiking, camping, and road-tripping with her family and her dog. She recently decided that she needs more hobbies (because playing music, cooking, and reading just aren't enough) and she's settled on embroidery and geocaching.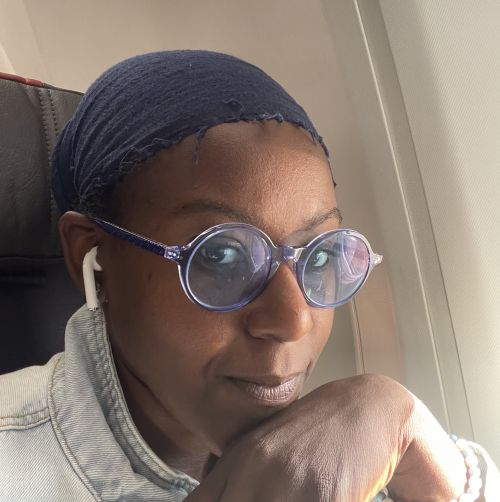 Dorothy Gray Jr
Ms. Dee loves helping others learn. She enjoyed helping her siblings with their school work when they were younger. When she graduated from college, she decided to put her love of helping others to practice as a teacher. She travelled to Korea, Romania and Spain, to name a few places. Once she arrived to Germany she could not leave. She stayed and helped students with their English essays, practiced conversational English, and taught basics of the English language. When she returned to the United States of America, she taught in a public school located in Maryland. She is still teaching there, going on 4 years. Teaching moves her so much it moved her here to Art of Problem Solving, Vienna. Outside of teaching, Ms. Dee enjoys hikes with her favorite fur buddy Yorkie! At the end of their walks, they share their favorite food pizza!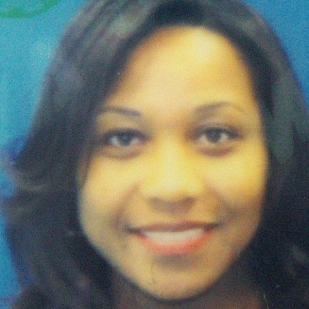 Dr. Renee Hanson
Renée earned her joint PhD from Rutgers University, The New Jersey Institute of Technology (NJIT), and Rutgers Biomedical and Health Sciences: Rutgers School of Nursing specializing in Urban Systems: Global Urban Studies/Urban Education, Health, and Environment. Renée was awarded a highly competitive dissertation fellowship from Rutgers University-Newark to complete her degree. She also has a master's degree in sociology from American University and has over fifteen years of professional expertise as a scholar for a public policy corporation, researcher, education program and project coordinator, education specialist, teacher,and consultant. As an emerging scholar, she was funded for research on K-12 education, health and other areas concerning communities of color. She was also the program coordinator for the American University Ronald E. McNair Scholars program, which recruits low-income, first generation and/or underrepresented undergraduate students at American University and the University of the District of Columbia in preparation for doctoral study. In addition, Renée has a dozen published articles and reports in education, health, sociology, and history. She also enjoys art, music, singing, and reading and is a self-taught artist and a member of an art association. She has been illustrating on and off since childhood, realizing this skill will always be an integral part of her life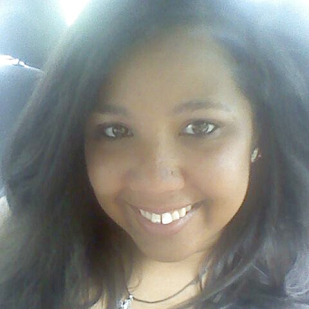 Melissa Harding
Melissa is a 10-year educator who graduated from Meredith College with a BA in mathematics and a Middle Grades Teaching Licensure. She began teaching at AOPS Campus-Morrisville, NC in October 2018 and is excited to transition into the Vienna Campus. She has enjoyed working with AoPS students in all the Beast Academy classes from 2nd through 5th grades, along with Prealgebra as well. Her main goal is to inspire her students to increase their confidence and ability to think deeply and critically about the world and information that is always surrounding them. When not hanging with the coolest young mathematicians around, you can find her teaching Bible, math, and language arts at the Academy of Christian Education in Reston, VA. She loves spending time with her family, including her handsome 6-year old nephew. Dance is another one of Melissa's passions, as it allows her to balance her brain by being creative, artistic, and expressive.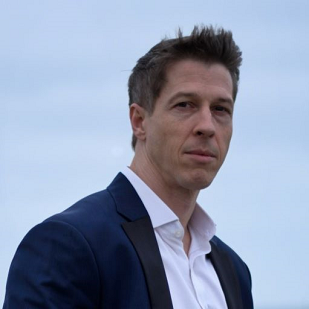 James Lewis Huss
James Lewis Huss began his English career at the University of South Carolina, where he earned a BA in English Literature. He then earned his MA in English and graduate certificate in TESOL at Northwestern State University in Louisiana. James has taught English in the USA, China, Bolivia, and Taiwan. James is also a published poet, novelist, and playwright. In addition to teaching and writing, James is also a seasoned martial artist with more than 30 years of experience and black belt rankings in both karate and aikido. He has also spent over 10 years studying Tai Chi Chuan, and has practiced and/or taught martial arts in the US, China, Taiwan, Bolivia, the Philippines, and Japan.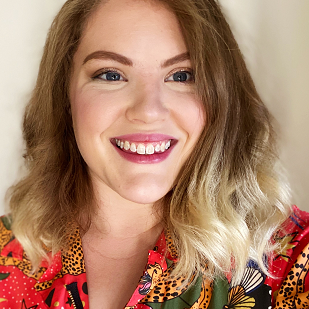 Nicole Inge
Nicole earned her bachelor's degree in English from the University of Mary Washington and her MFA in poetry from George Mason University. She has several years of experience as an editor and writing tutor, was an intern with the Fall for the Book Festival, and currently works in content marketing. Nicole's poetry has also been published in several literary journals. She has been with AoPS since late 2018 and loves teaching creative writing because it allows students to be as weird and wonderful as they can. In her free time, she loves to read and write poems, explore antique stores, and collect moths.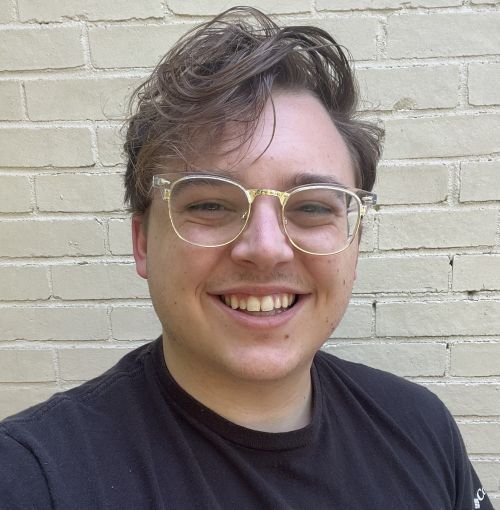 Reese Joiner
Reese grew up in Fairhope, Alabama, where he graduated high school with his IB Diploma in 2016. Here, he developed a love for math, writing, and education as a whole, often considering how he would teach his own classes one day. In 2020, he graduated from University of Alabama at Birmingham with a Bachelor of Science in social work and a minor in creative writing. The same year, he was awarded Outstanding Student of the Year by the faculty of UAB's School of Social Work. Immediately out of college, he served two years as a middle school mathematics teacher in the Birmingham area under Teach for America. In his free time, Reese works as an editor for a hip hop writing blog.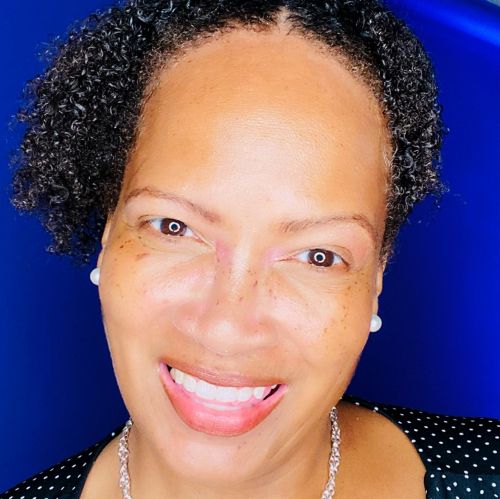 Kyna Jones
Kyna Jones is a new language arts instructor at the AoPS Vienna campus. Kyna has a diverse background in the arts, education, and communications. She is originally from Memphis, Tennessee, and received her bachelor's degree in communications from Tennessee State University. For the last five years, Kyna has worked as an English Language Arts teacher, where she helped students grow as writers and discover their writing voices through her creative writing, scriptwriting, freshman writing, and speechwriting courses. On a more personal note, Kyna loves traveling to natural wonders, baking goodies from scratch for her family and friends, and watching movies. She looks forward to working with you and learning more about your creative gifts and adventures that you will write about in her language arts class!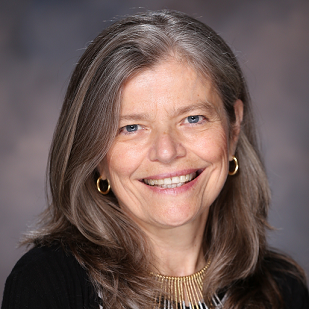 Dr. Alessandra King
Alessandra, an astrophysicist by training, with a doctorate in physics from the University of Milan, has taught physics and mathematics at the middle and high school levels on three continents—in Milano (Italy), Manila (Philippines), and the greater Washington area (USA) and in both the AP and IB systems. She has taught everything from pre-algebra to calculus 2 (equivalent to AP Calculus BC) at the Holton-Arms School in Bethesda, MD for eleven years. Alessandra likes to be engaged in professional associations such as NCTM. She is an editor for the NCTM journal "Mathematics Teacher: Learning and Teaching" pre-K -12 and has published articles and blogs in various professional magazines such as MTMS, AMLE Magazine, JAIMS, The Australian Mathematics Teacher, Edutopia, and Mathematics in School. She greatly enjoyed collaborating with TED Ed on a couple of TED Ed lessons on the history of numerical systems and on banned numbers. Besides teaching, Alessandra likes to spend her time reading, hiking, watching good movies, knitting, and crocheting, and making in general.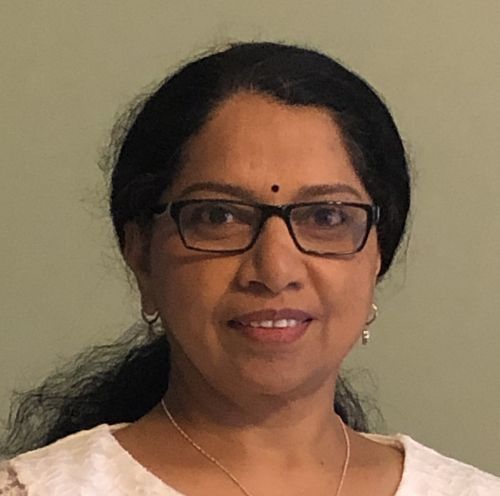 Rajeshwari Krishnan
Raji Krishnan has an undergraduate degree in math and physics, and two master's degrees in communication engineering and computer engineering. After several years in software and systems engineering and many years working as a patent examiner, Raji has happily settled down as a math instructor to share her love of math and problem solving with students of all backgrounds. In the past, she has enjoyed working as a graduate student instructor teaching computer architecture and digital design; running a Math Olympiad club in her daughter's elementary school; and coaching and volunteering in FIRST Robotics competitions. In her free time she enjoys gardening, reading, yoga, and long walks.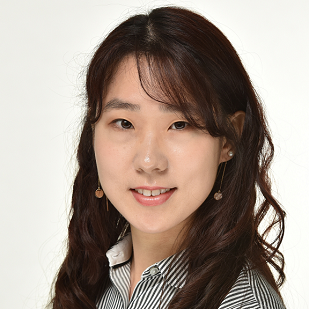 Mary Lee
Ms. Lee's Bachelor of Science is in chemistry and applied mathematics from The George Washington University, where she was a JUMP Scholar (as part of the NSF–funded Joint Undergraduate Mathematics and Physics Scholars program). She also holds a master's degree in secondary education in mathematics from The George Washington University. Ms. Lee joined AoPS in 2016 and has been at the Vienna campus since its opening. She is also a math instructor at AoPS Virtual Campus. Ms. Lee started her career in the BASIS Curriculum network at BASIS Washington DC and continued at BASIS Independent McLean teaching science and math classes up to post-AP Calculus courses. She is currently a mathematics teacher of honor classes at Fairfax County Public School. At her school, she is organizing a Math Honor Society and coaching MATHCOUNTS. She has extensive experience in counseling, teaching, and tutoring math for students from elementary school through college in Washington DC and Northern Virginia. She is bilingual in English and Korean. She enjoys hiking, biking and watching figure skating competitions and Broadway musicals.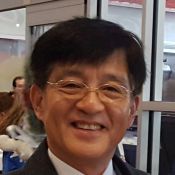 Dr. Sanggoo P. Lee
Math instructor Dr. Sanggoo Lee graduated from the University of Arizona with a PhD in physics. He has worked as a scientist and optical engineer in Japan, Korea, and the USA and has spent the past decade teaching and tutoring math and physics to students of different ages. Sanggoo is just as excited about math contests and mathematical problem solving as the bright students at AoPS Academy! When he isn't teaching, Sanggoo loves to solve math and physics problems and watch educational TV shows.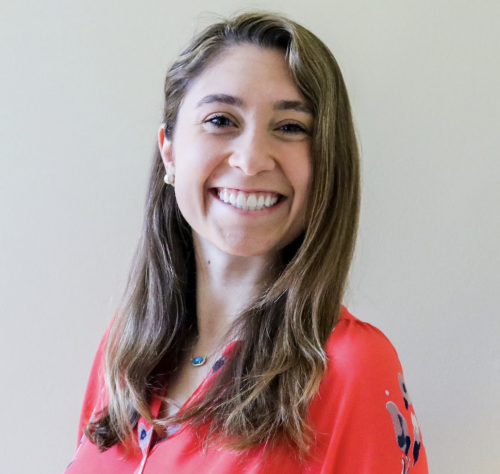 Kate Main
Kate earned her bachelor's degrees in English and Communications Arts and Sciences with concentrations in Rhetoric and Technical Writing from Penn State University. She also received her M.E.d. in Curriculum and Instruction, Secondary English Education from George Mason University. Kate's work experience ranges from teaching high school to consultancy writing. In her free time, she loves hiking in the Shenandoah, blog writing, and reading fiction. She loves learning and critical thinking and hopes her students do too!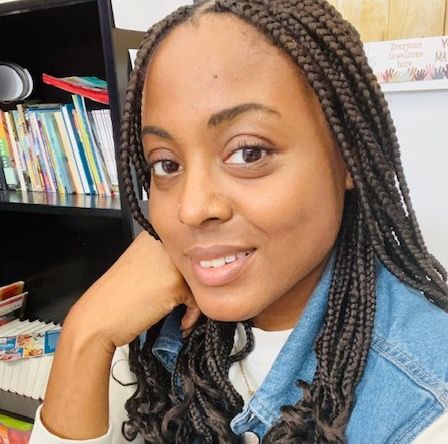 Keanya Mallory
Ms. Mallory (or Ms. M) has been a middle school humanities teacher for 7 years now, and is currently a 6th grade ELA teacher in Washington, D.C. She has a bachelor of science degree from Virginia State University. Her career has encompassed teaching in some capacity since 2006, but these past 7 years as an educator have been some of the best experiences in her professional career to date! As a member of a large family of educators, she has learned to fully immerse herself into learning any and everything, because that's what makes for an effective teacher. She loves to read and write! Her hope is to impart one of the same loves, or both, onto her students. She can't wait to work with the amazing kiddos of AoPS!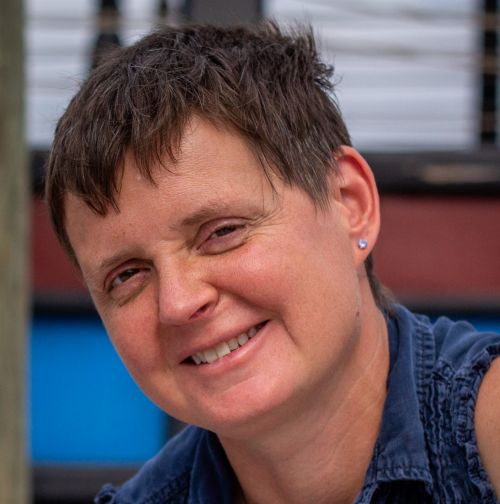 Oly Medlicott
With a love of math, Oly launched into a data analytics career as a Sales Engineer over 25 years ago. Living and working across 4 continents, Oly found her heart in Virginia. Always devoted to kids, teens and families in her spare time, she used to practice and coach Aikido, The Art of Peace Martial Arts for over 10 years. While very busy chasing her 4yo son, Oly is grateful to have a break from office hours and share her love of math with the best kids in Virginia at AoPS Academy.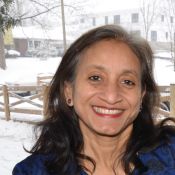 Vanita Murali
Math instructor Vanita Murali holds a master's degree in astrophysics from the University of Delhi, in India. After a 25-year career in IT, she has embraced her passion for teaching. Vanita has taught and tutored math, physics, and chemistry to students from elementary through high school, and works as a substitute teacher in Fairfax County Public Schools. Outside the classroom, Vanita loves to bike, hike, kayak, play board games, and watch movies. She also enjoys playing with her pug, Anya, and making beds and blankets for local animal shelters.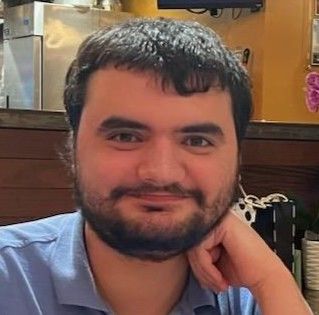 Eduardo Perez-Reyes
Eddie Perez spent way too much time as a child watching movies and video games, and as a result, found he had no choice but to channel all that knowledge into the pursuit of a media studies (and history) bachelor's degree at the College of William and Mary, as well as a media studies master's degree at Penn State. He also plays guitar, though not very well. He is thrilled to be working at AoPS.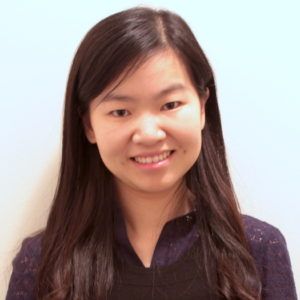 Dr. Xueying Prawat
Xueying loves math and teaching math. She has worked with children from elementary to high school levels. She creates an engaging, dynamic, and safe classroom environment for all students. Her goal is to support all children's success in math and have fun along the way. Xueying holds a B.S. in Mathematics and M.A. in Math Education from East China Normal University, and a Ph.D. in Curriculum, Instruction, and Teacher Education specialized in Math Education from Michigan State University. She was a post-doctoral researcher at University of Michigan. Her work at Michigan State and University of Michigan focused on K-12 math teacher knowledge, high-leverage math instruction, and math teachers' professional learning. Outside classrooms, she loves traveling and photography.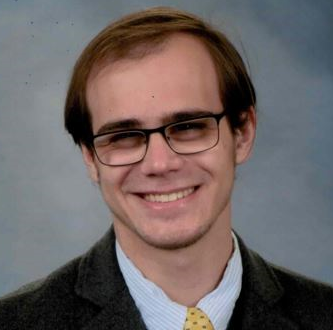 Kevin Quigley
Kevin is a mathematics instructor at the AoPS Vienna Campus. He recently completed his bachelor's degrees in astrophysics and mathematics at Carnegie Mellon University with a minor in creative writing. While there, he was president of the Astronomy Club for two years, leading educational outreach efforts for both college and high-school students, and was a trainer and proctor for both Science and Math Olympiad. His goal as a teacher is to show students that there is always more to learn, and no end of things to discover! In his free time, Kevin enjoys philosophy, genealogy, and writing the first half of novels that will never see the light of day. He is very excited to begin work at AoPS!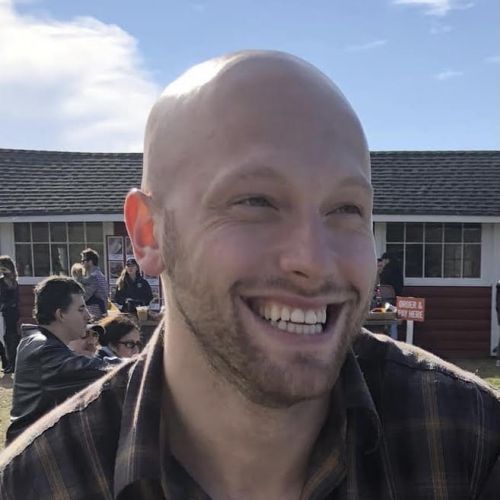 Taylor Ross
Taylor is a New York State certified high school math teacher with 12+ years of experience teaching and tutoring mathematics of all levels. He has been honing his ability to show ANY student a way of learning math that makes sense to them. It's all about seeing math through the eyes of the student! When he isn't solving equations, Taylor enjoys math, basketball, bowling, and video games. Taylor loves discussing his own interests and the interests of his students to create a social (yet professional) learning environment.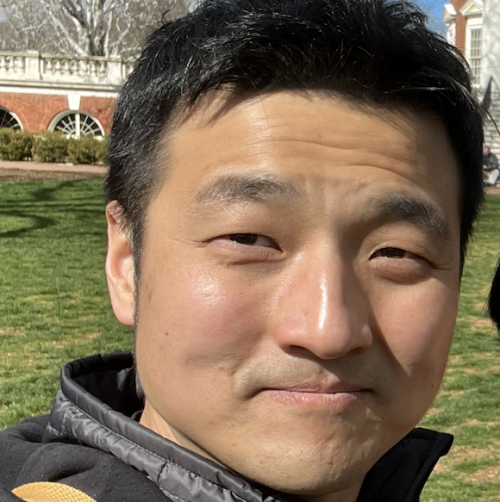 Dr. Tim Sang
Tim has been working with kids from elementary to high school levels on their math learning journey. While working towards his Ph.D., he was a course instructor and teaching assistant for several undergraduate courses in applied mathematics and engineering. He is passionate about teaching mathematics and helping students improve critical thinking skills. Tim earned his Ph.D. in electrical engineering from the University of Virginia, and he also holds a master's degree in computer science. Beyond the classroom, Tim enjoys coding and hiking.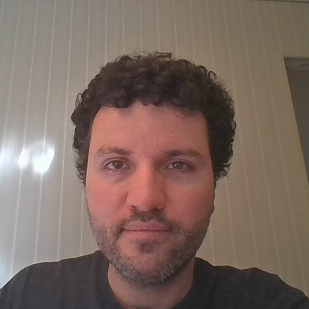 Cezar Serban
Cezar received his BS in electrical and computer engineering from Cornell University in 2004. Having participated in math competitions throughout middle and high school, he fell in love with teaching math to bright students as a TA in college. He first discovered AoPS in 2013 and has been hooked on problem solving ever since. He's had a blast being involved with the AoPS Online classes and community as a student, a grader, and a course assistant. Cezar's other hobbies involve running long distances, playing lots of chess, and attempting to improvise jazz on his clarinet, all while being constantly entertained by his highly energetic ten-year-old son.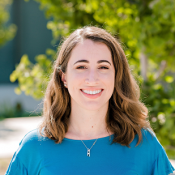 Teresa Sievers
Teresa started her career as an engineer before becoming a teacher. She joined the Air Force through the ROTC program while studying aerospace engineering at the University of Notre Dame. Her first assignment after college was testing satellites prior to launch at Cape Canaveral, Florida. After serving in the military, Teresa changed careers to pursue her passion for education. Since 2014, she has taught high school math, physics, and engineering. Her engineering background carries over to her teaching; her favorite learning tool is applying math to real world scenarios, such as using sine waves to model length of day in different areas of the globe. When she isn't marveling at how math describes the universe, she enjoys watching the Great British Baking Show, drinking tea, and planning her next trip to the United Kingdom.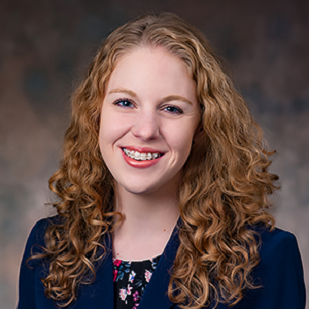 Kristy Silva
Kristy has been teaching math and language arts at AoPS Vienna since 2019. She earned her B.S. from Northern Arizona University and her M.Ed. from American University. Before moving to Washington, DC, she served with AmeriCorps City Year in Sacramento, CA for two years, tutoring elementary students in math and language arts. Kristy strives to foster a love of learning in her students by making it fun and engaging. When she is not in the classroom, she likes to travel, read, and host game nights.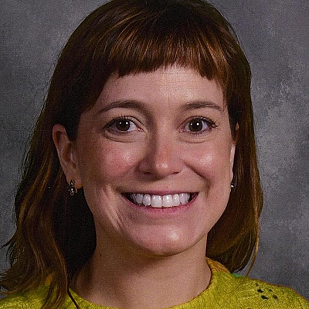 Jamie Smith
Jamie loves learning because of the places it can take you. It first took her to Temple University where she majored in English and psychology and where she also earned a certificate in creative writing. While she was there, she worked with students from around the world in the writing lab, further igniting her taste for education. She then went on to get her master's degree in the science of education in reading, writing, and literacy from the University of Pennsylvania. She has worked as a reading specialist, English teacher, and ESL teacher in traditional schools and also community classes, working with students in preschool through college. She loves sharing books with her students and helping them share their thoughts in their writing. She believes anyone can love literacy if given the right opportunities. Most recently she enjoyed a year of being a deputy curriculum lead of English in a secondary school in England. When she isn't teaching, she is doing her best to travel the world seeing new things, eating new foods, and meeting new people--she's been to 22 countries and can't wait to add to the list!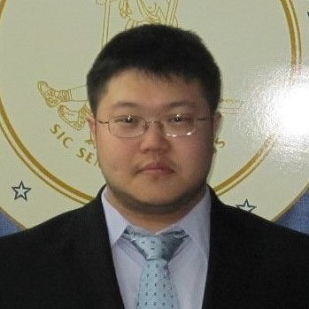 Won Suh
Won's journey through academia has been an interesting one, to say the least. Having graduated from TJ, Won set out to establish himself as a premier physician. Well, that clearly didn't happen. But what's a math major (who decided not to pursue a career in medicine after all) to do? Why, go to law school (obviously, he said, sarcastically). It makes complete and absolute sense, of course, that as a licensed (and active) member of the Virginia Bar, Won pursued teaching instead. Over the years, Won has taught math of varying levels up to AP Calculus BC, AP Computer Science A, language arts (reading comprehension, English grammar, and essay writing), and logical reasoning. Won one day hopes to write a really amazing novel.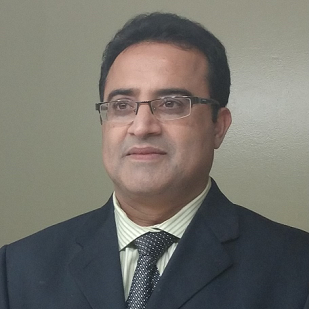 Dr. Aman Ullah
Dr. Ullah earned his PhD in computational biophysics from Ohio University and recently accepted a tenure-track position as a research assistant professor at George Mason University. He has also worked as an assistant professor at Northern Virginia Community College. His work on cardiac functioning has led to cutting-edge research developing novel computational algorithms to efficiently solve the large-scale stochastic models that are used to study the heart. Dr. Ullah's research involves extensive use of Markov models, reaction-diffusion equations, bifurcation theory, and numerous other nonlinear dynamics tools.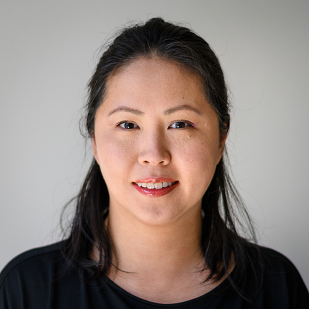 Dr. Yijia Zhao
Yijia has always enjoyed thinking about math and is excited to share her love of logical reasoning and problem solving with students of all ages. She holds a BS in Mathematics and Computer Science and a MS in Applied Mathematics from University of Illinois at Urbana-Champaign. She received her PhD in Systems Engineering from University of Virginia. Her academic interests include discrete optimization, game theory, and decentralized control. In her spare time, she is an avid reader, photographer and globetrotter.